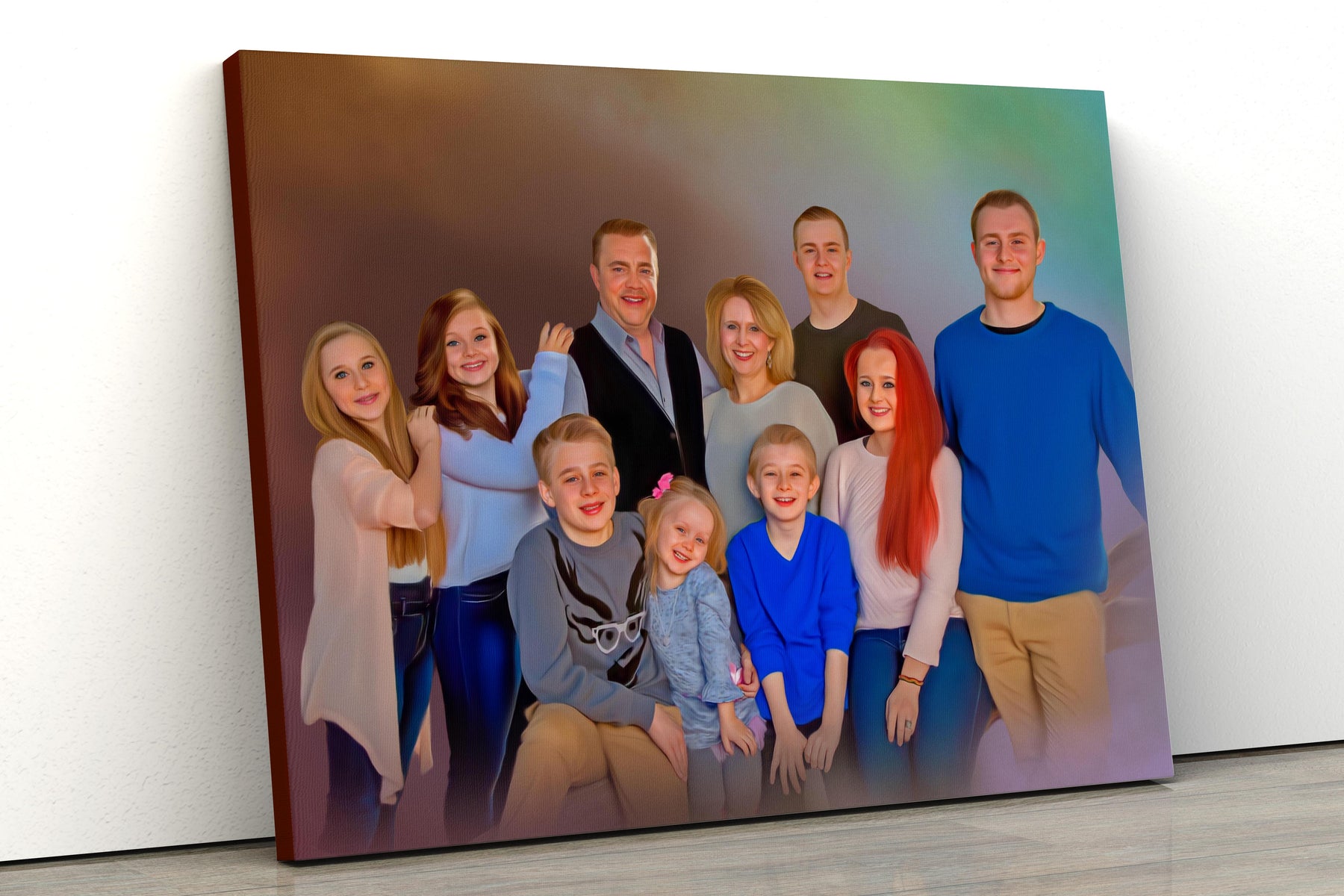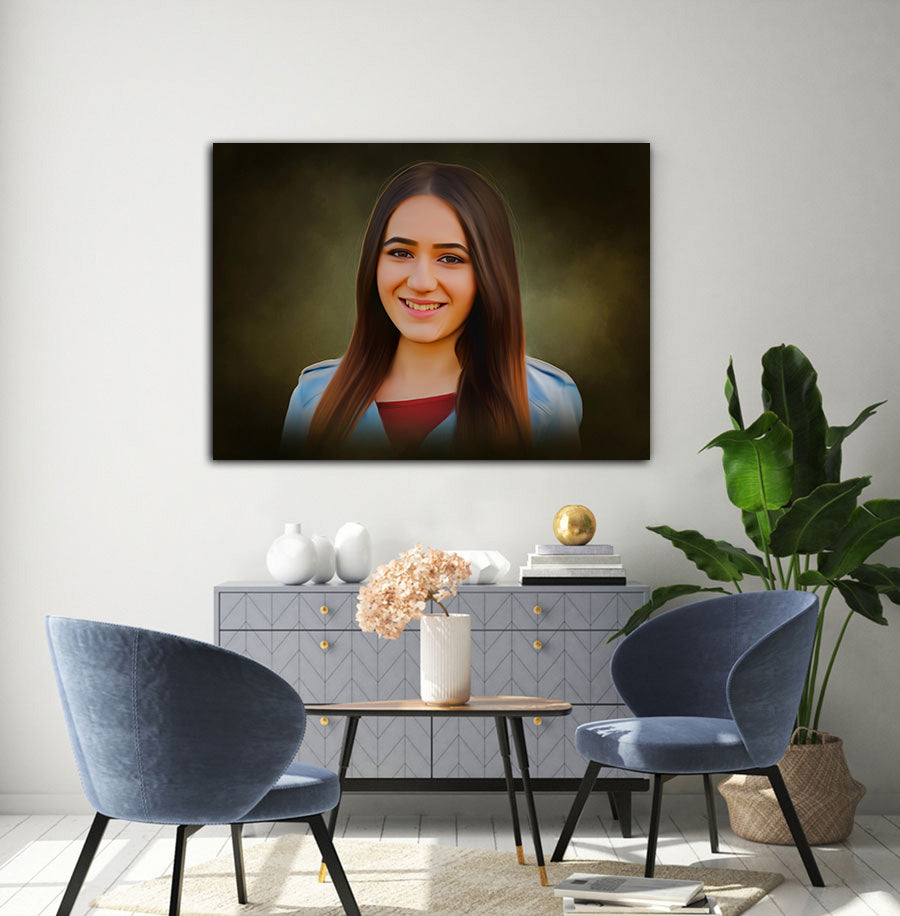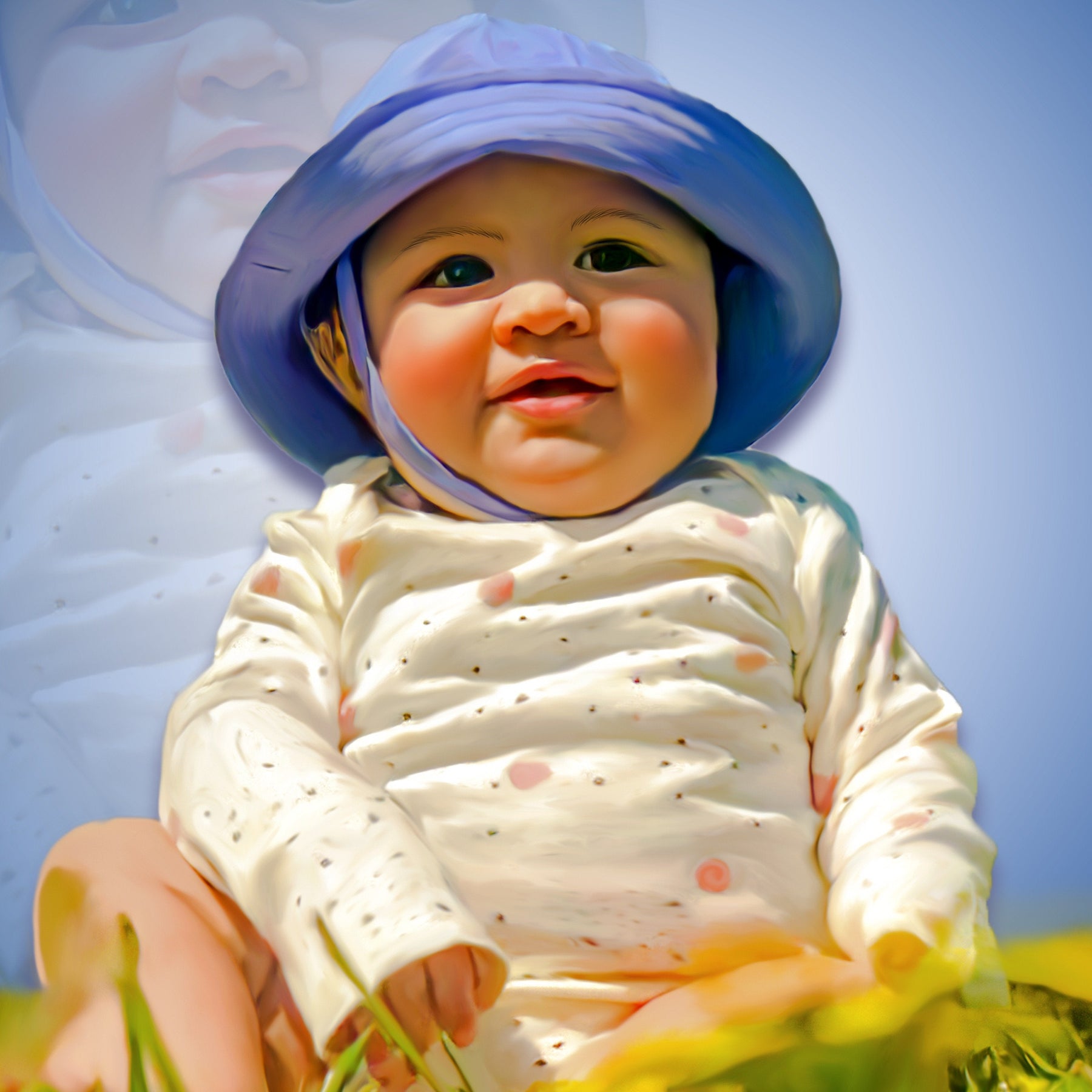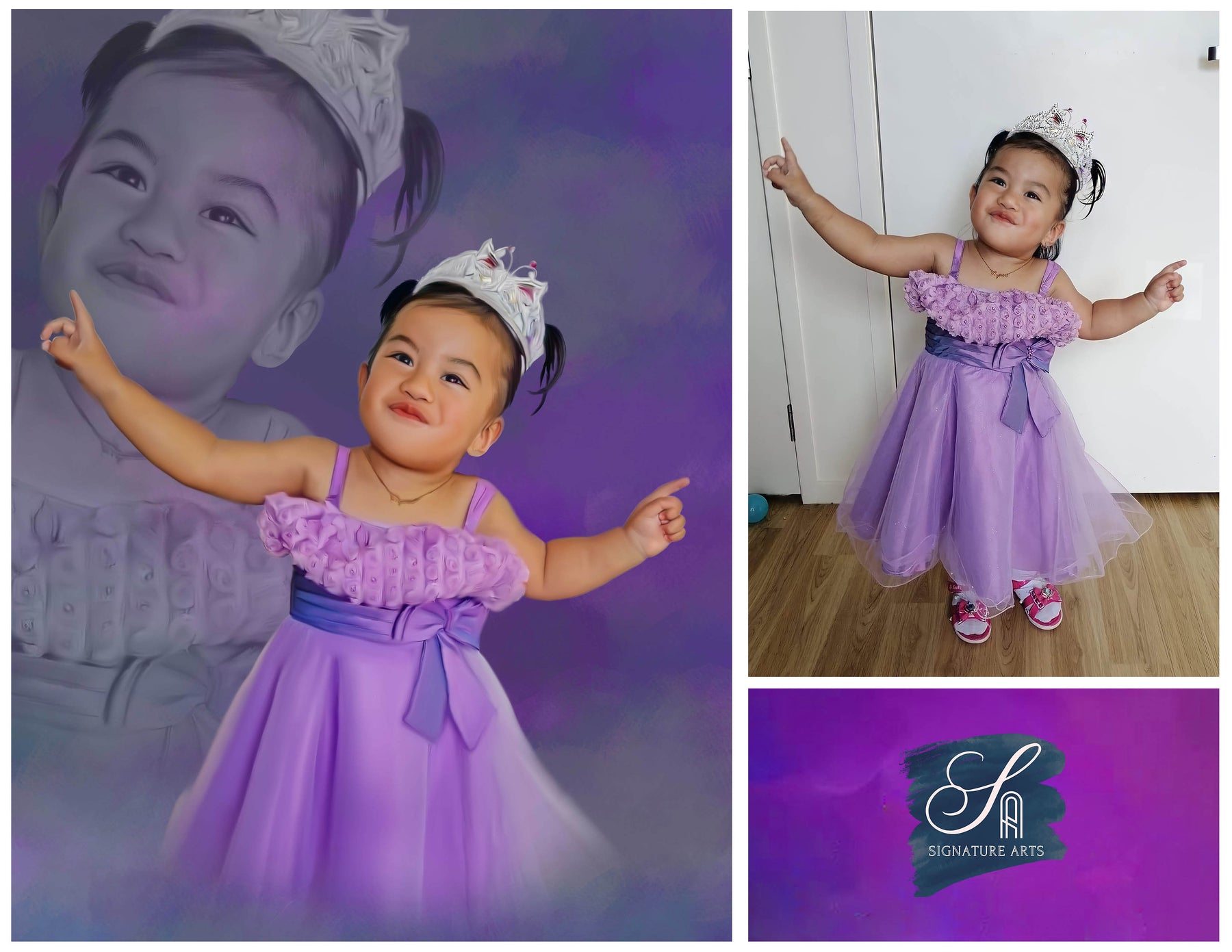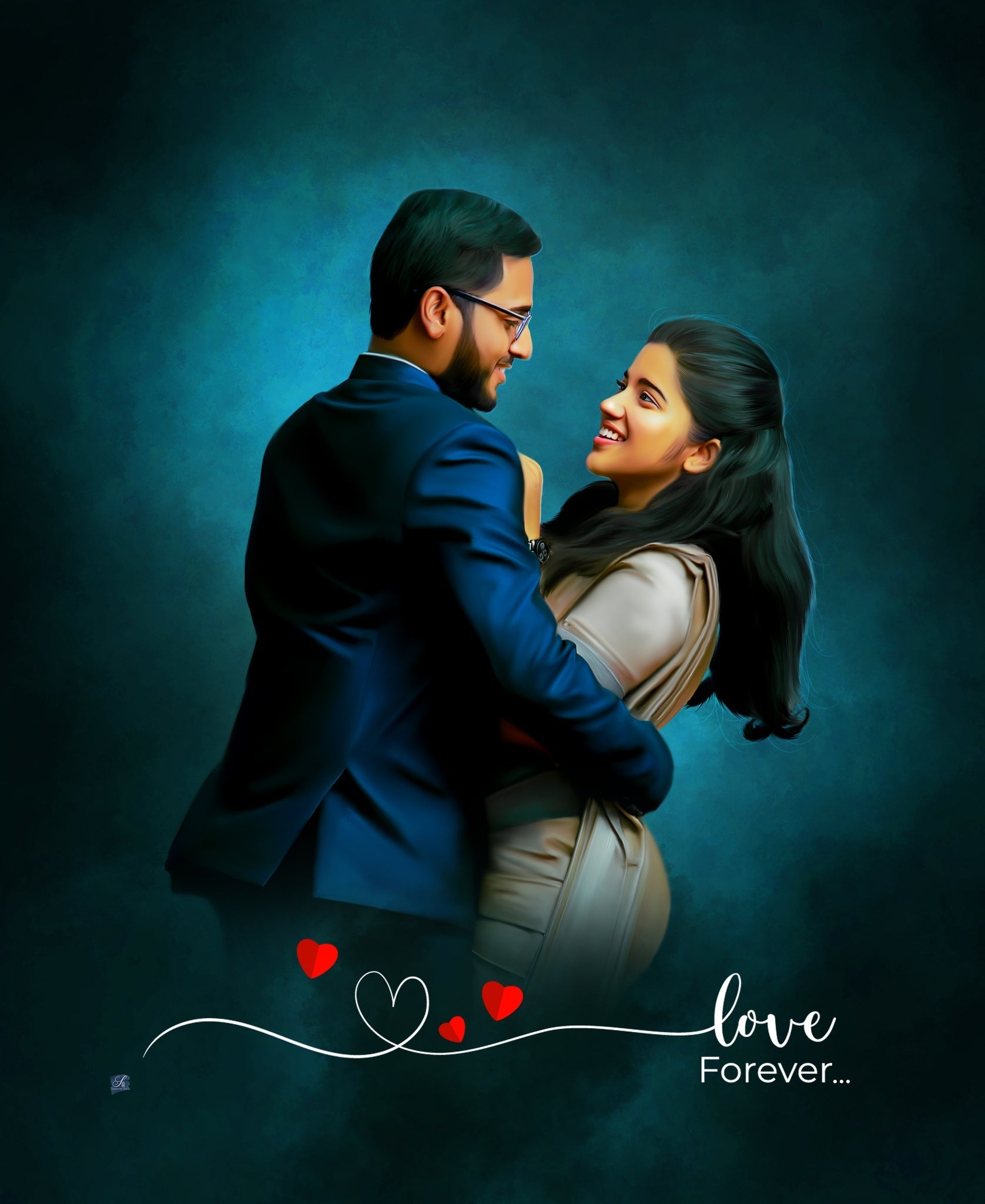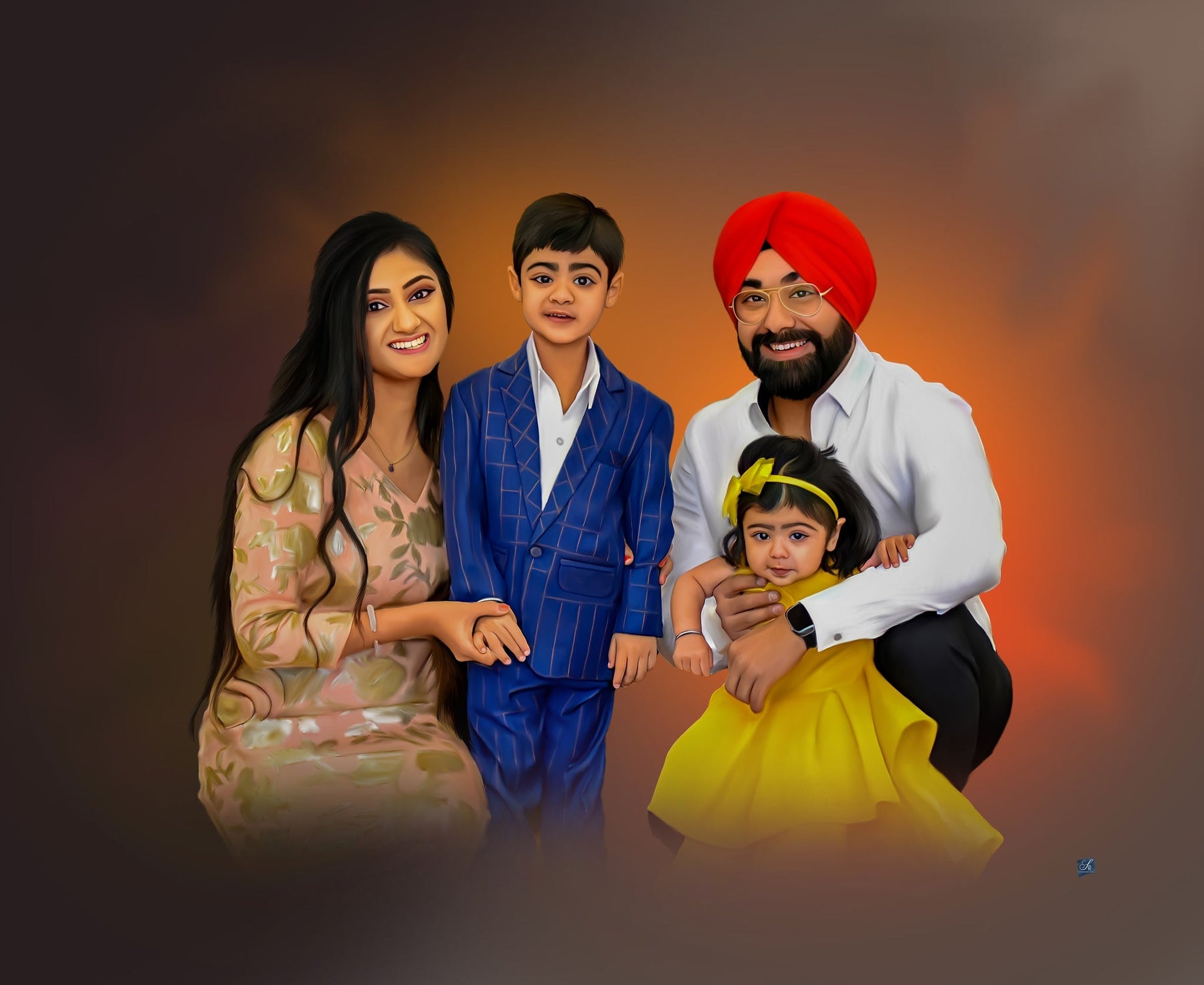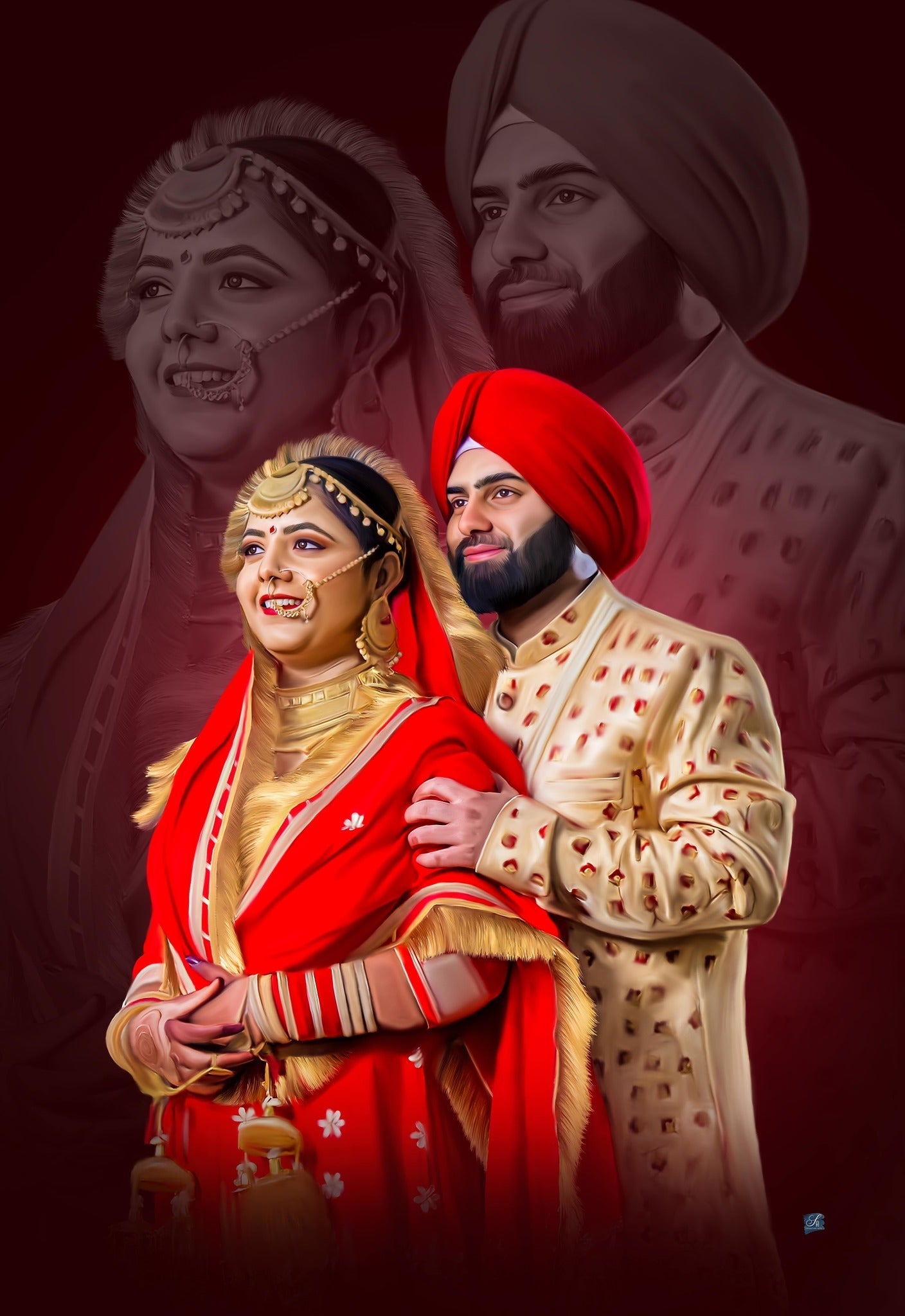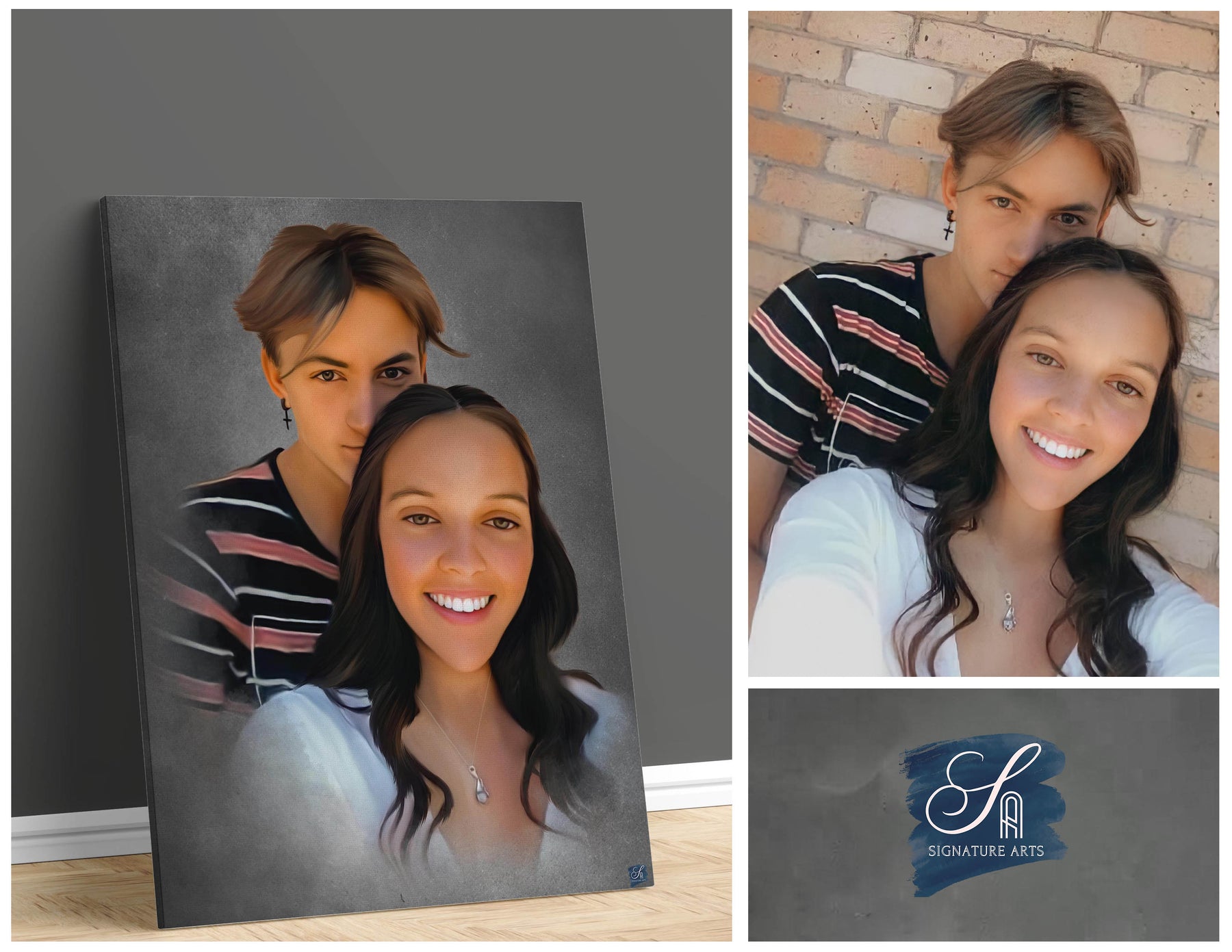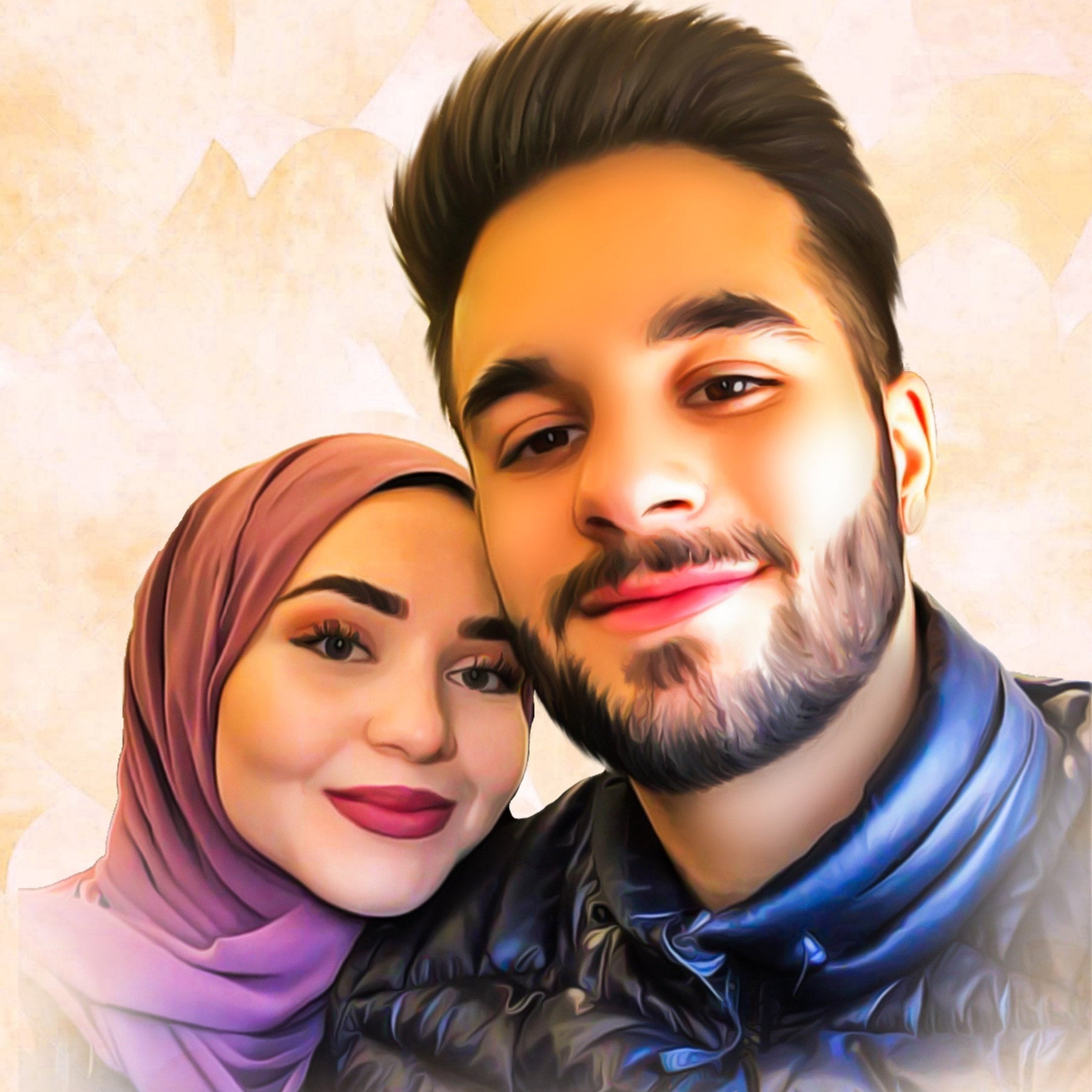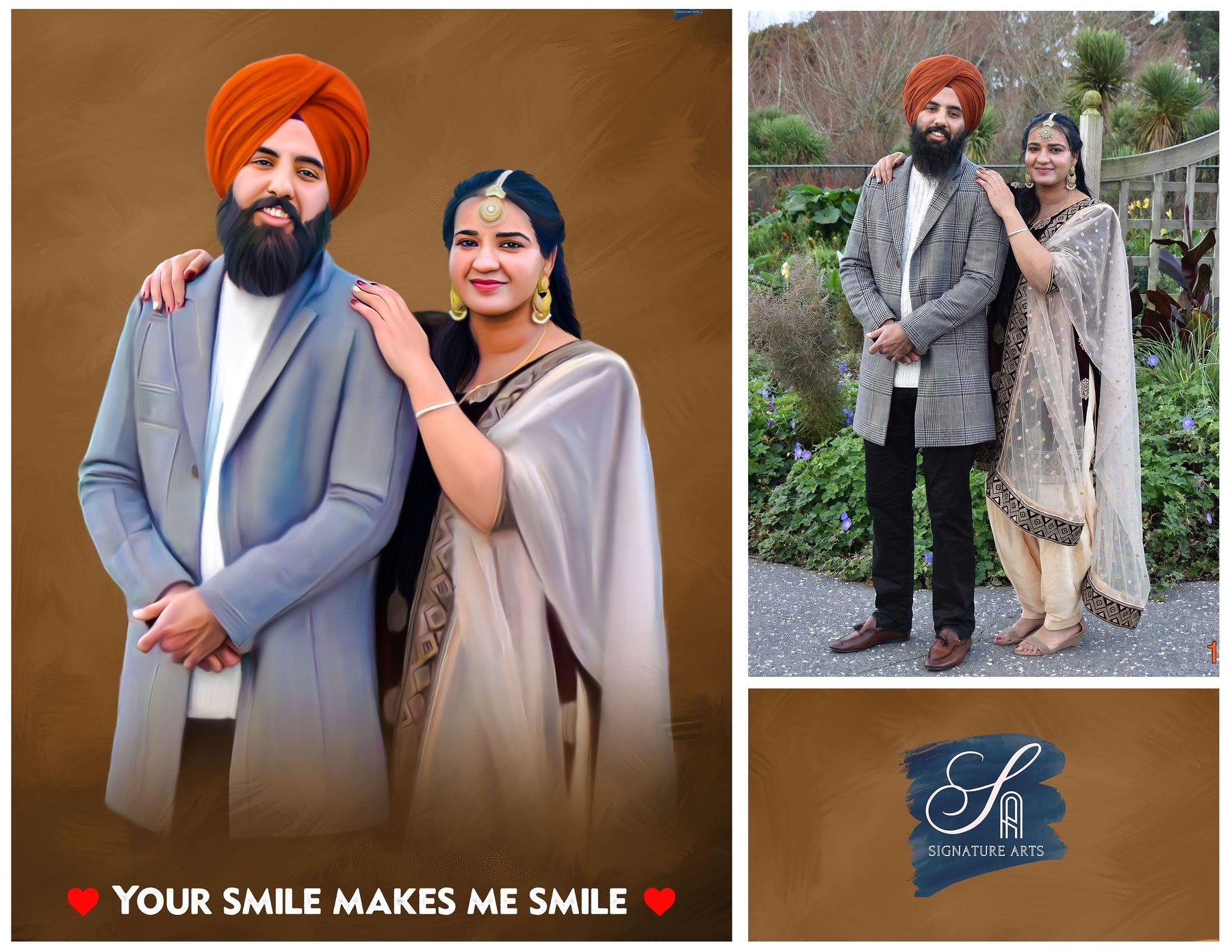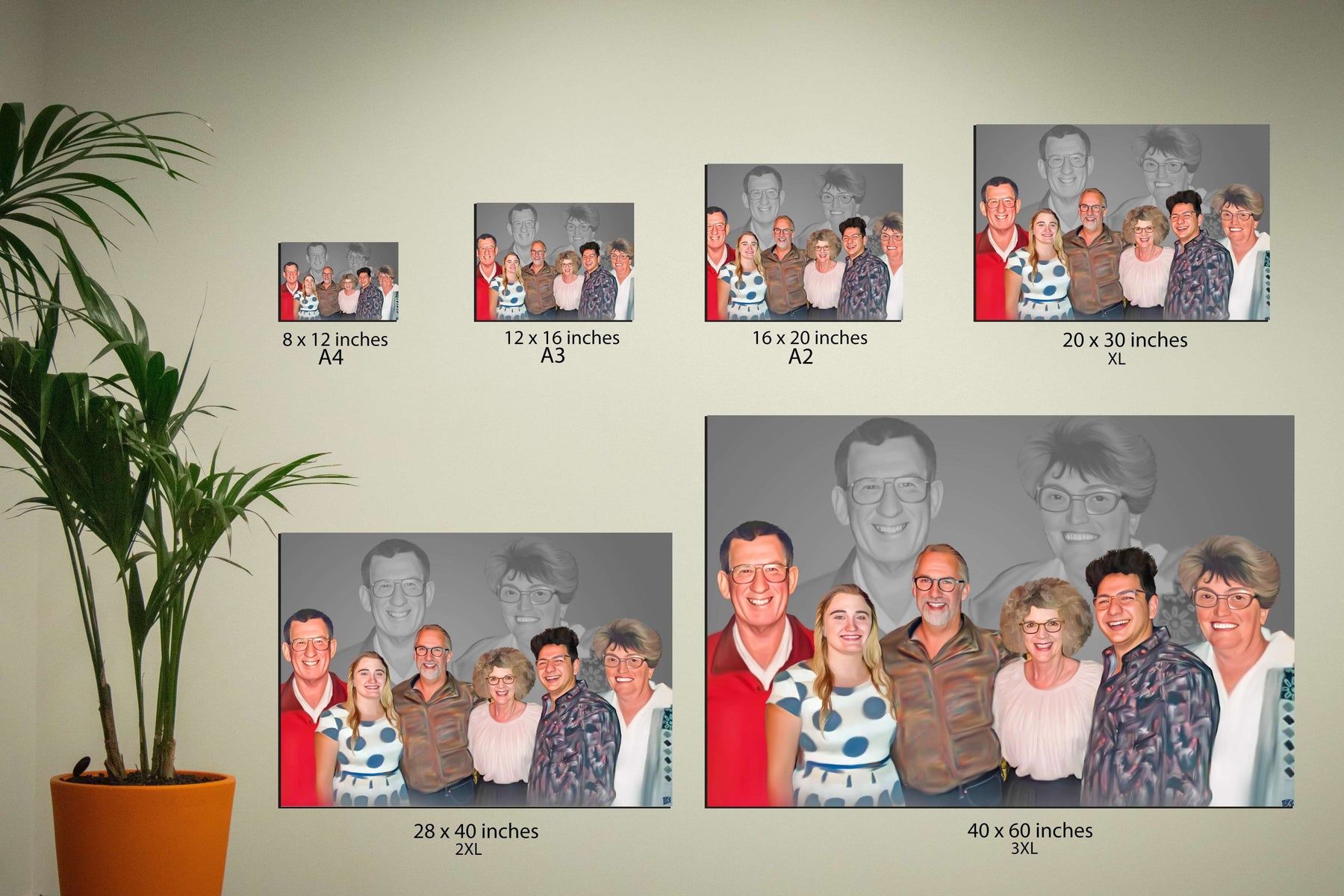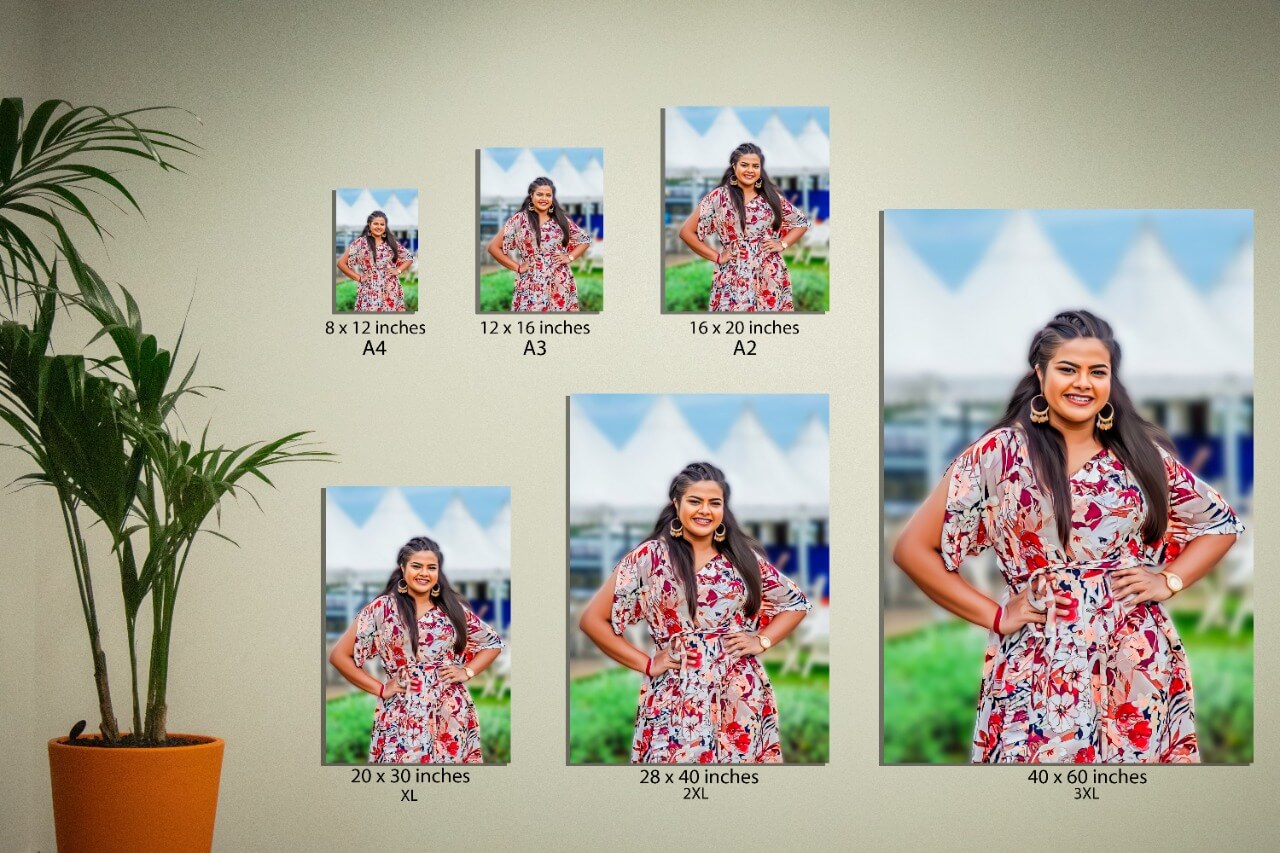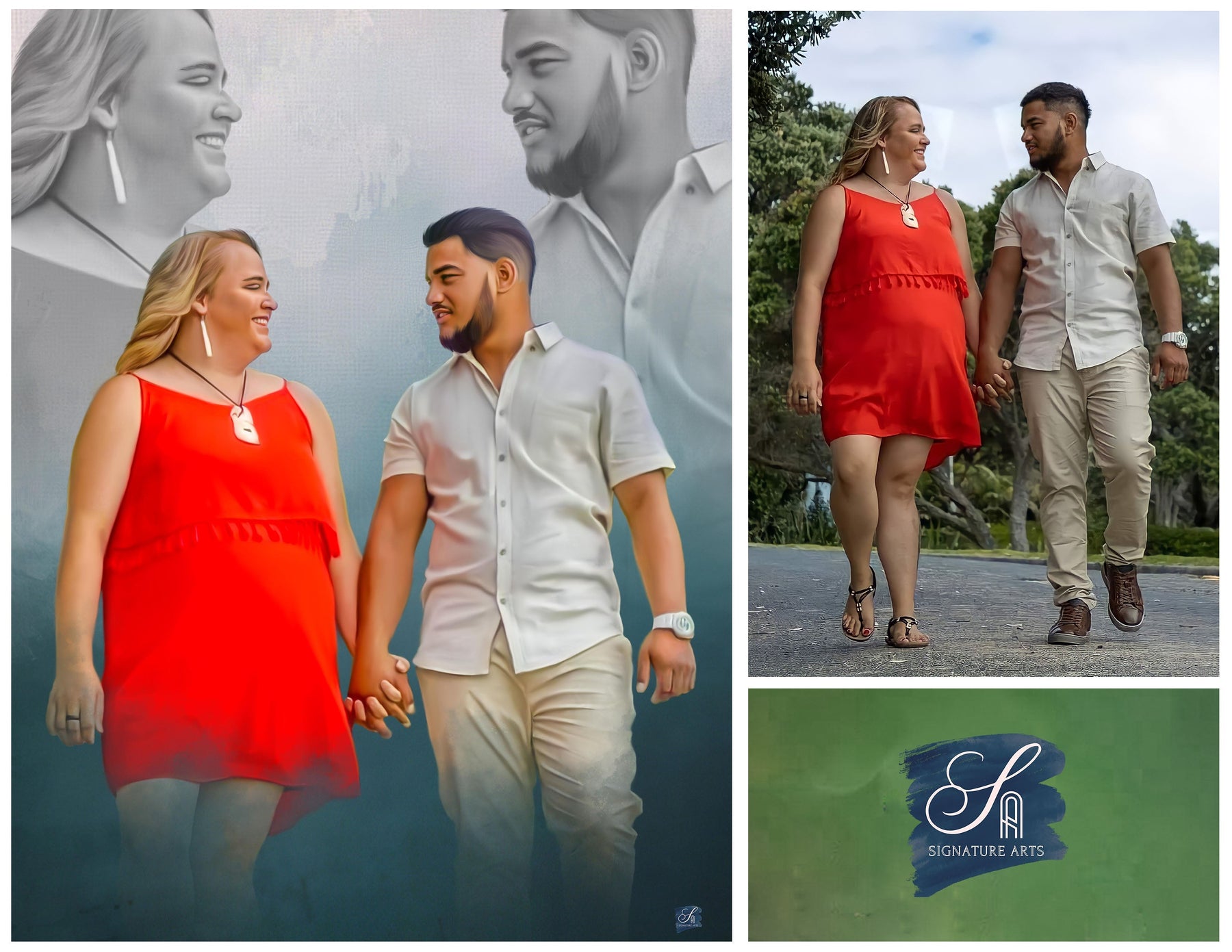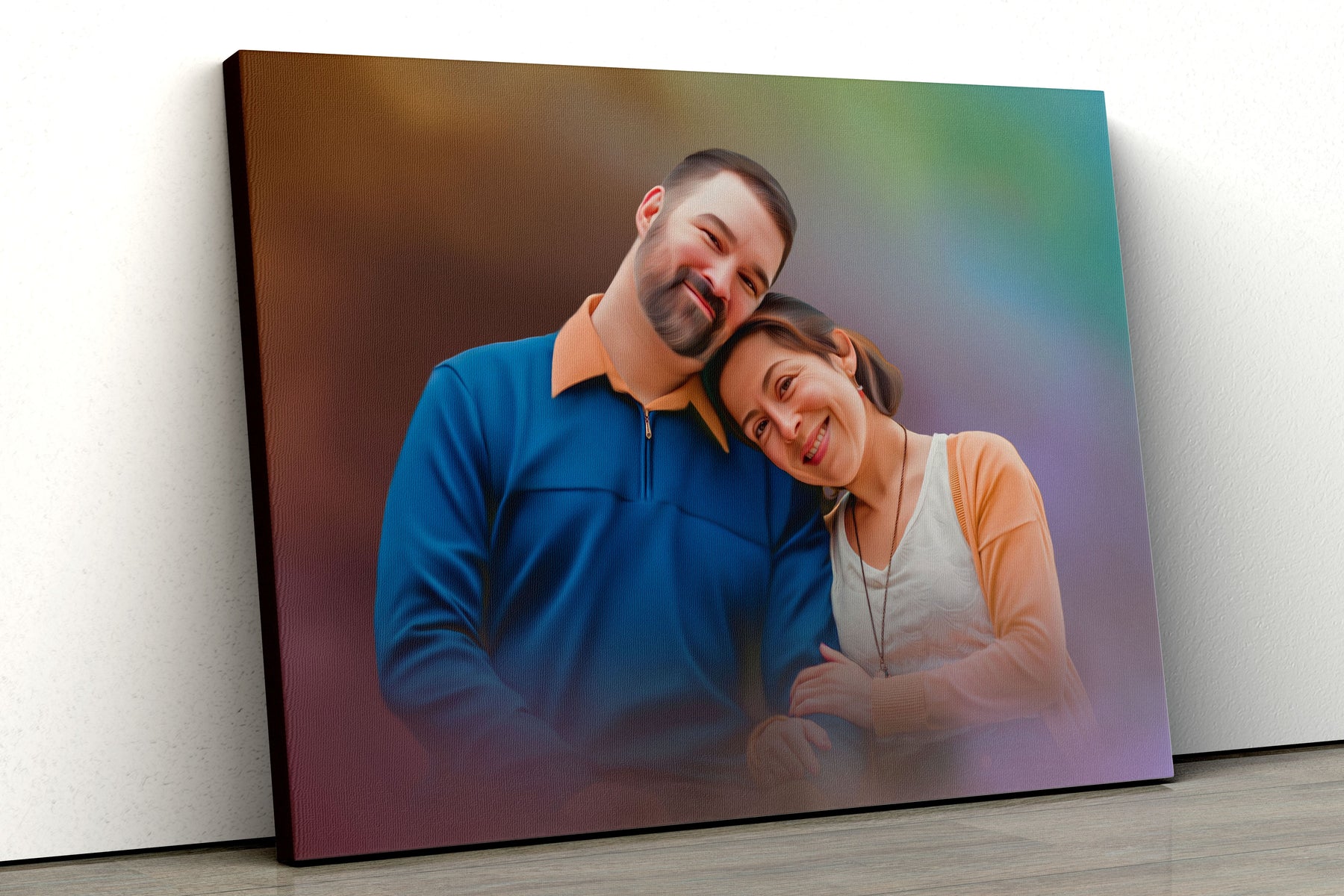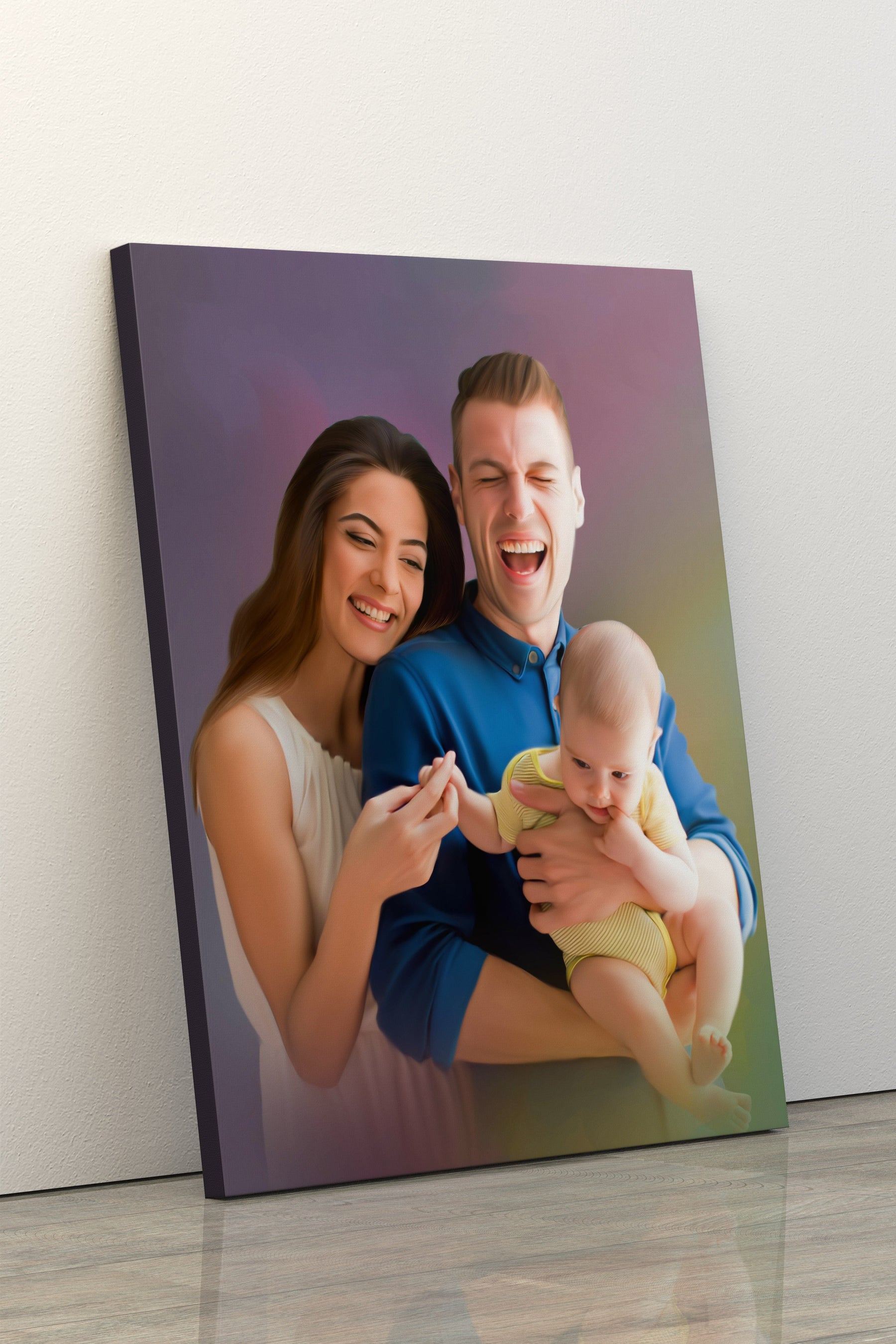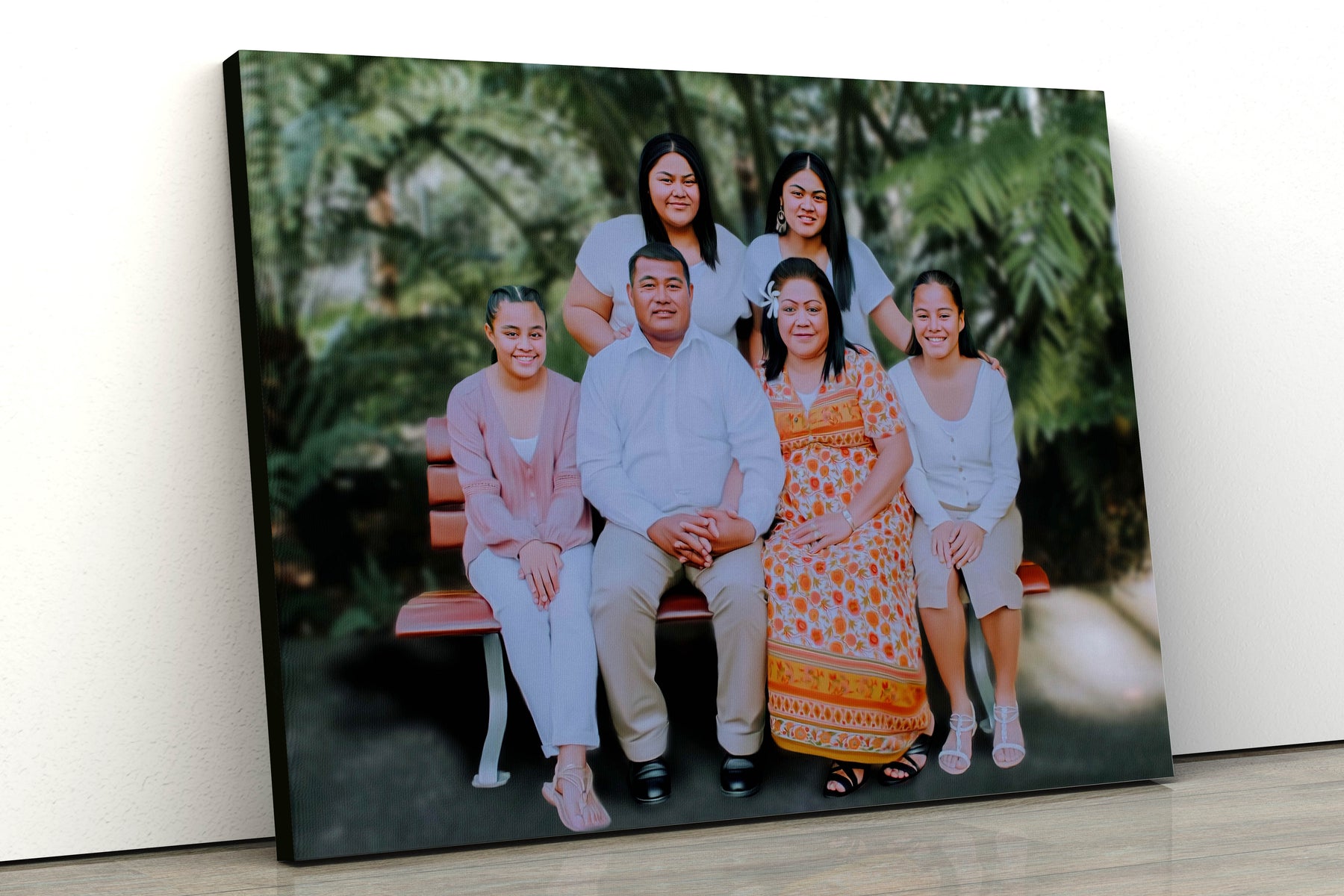 Custom Painting - Custom Portrait Art From Photos
Select Number Of Faces:
Single (1Face)
Custom Digital Painting Portrait- A Hand Painted Portrait Masterpiece - The best experiential gift for your loved ones
Our custom handpainted portraits makes the precious moments in your life meaningful and remarkable. This timeless and unique piece of art will make the most thoughtful gift for your friends, family, and loved ones on their birthday, anniversary, unveiling or any occasion you could ever imagine.
Whether you need a family portrait canvas for your living room, a couple painting- valentine's/anniversary gift or a group portrait for your special colleague at work, our signature artwork will bring life to your treasured memories and make the perfect gift to cherish for a lifetime.

Our world class artists meticulously commission every detail of your artwork in a personalized way to suit your liking. All our paintings are commissioned on premium canvas, gallery wrapped on pine wooden frame and comes ready to hang on your wall. We can assure you it would last forever!
Your custom painted masterpiece is guaranteed to bring tears of joy, emotional sentiments and meaningful memory to your loved ones. Your satisfaction and appreciation of our exquisite piece of art is all what we're looking for.
Order Now and Let's get painting for you today!
WHAT WE NEED
Your favorite high quality photo/photos that you'd like painted. If you have multiple photos of each individual we can combine them and paint them together-(as per your instructions)
Your requirement clearly explained in the special Instructions/notes section.
Your active contact e-mail/messenger/phone number for communication regarding your order 
WHAT YOU GET
100% Satisfaction
A genuine hand-painted digital art commission 
Fully commissioned canvas portrait ready to hang on your wall
Premium Gallery Wrapped commission
Perfect detailing and restoration before painting
Fast Tracked Delivery worldwide (Most of our orders are delivered worldwide within 15 days of order confirmation)