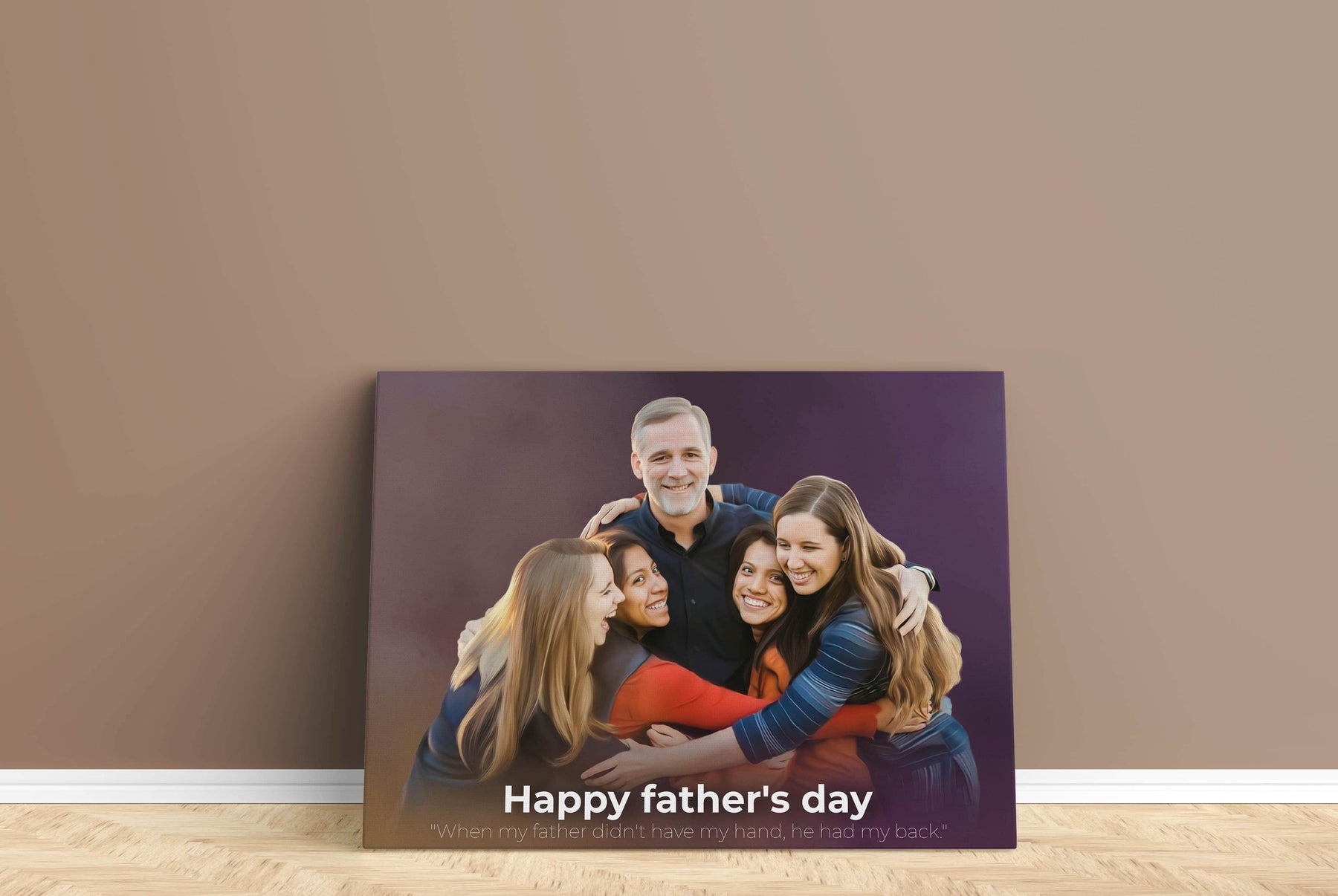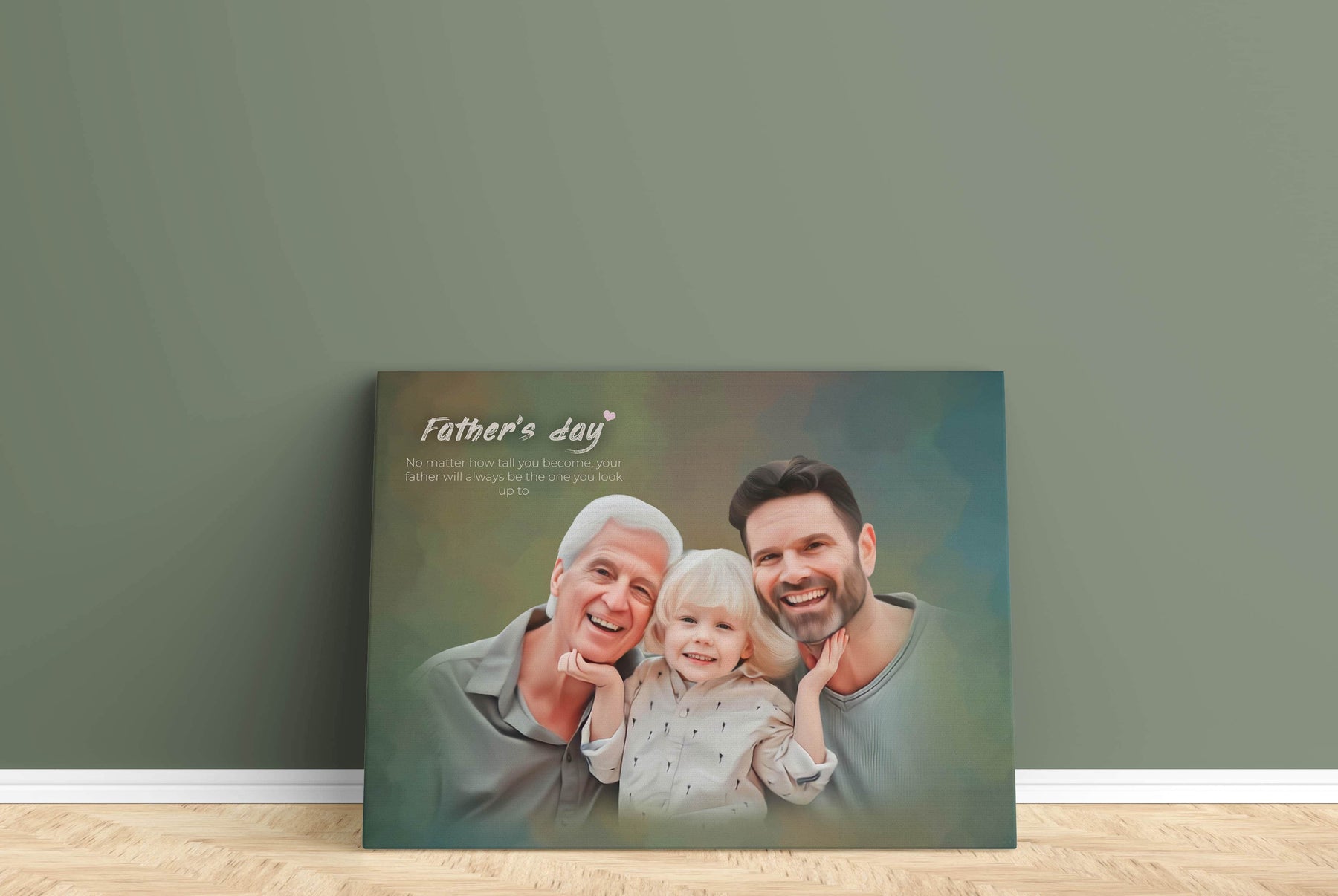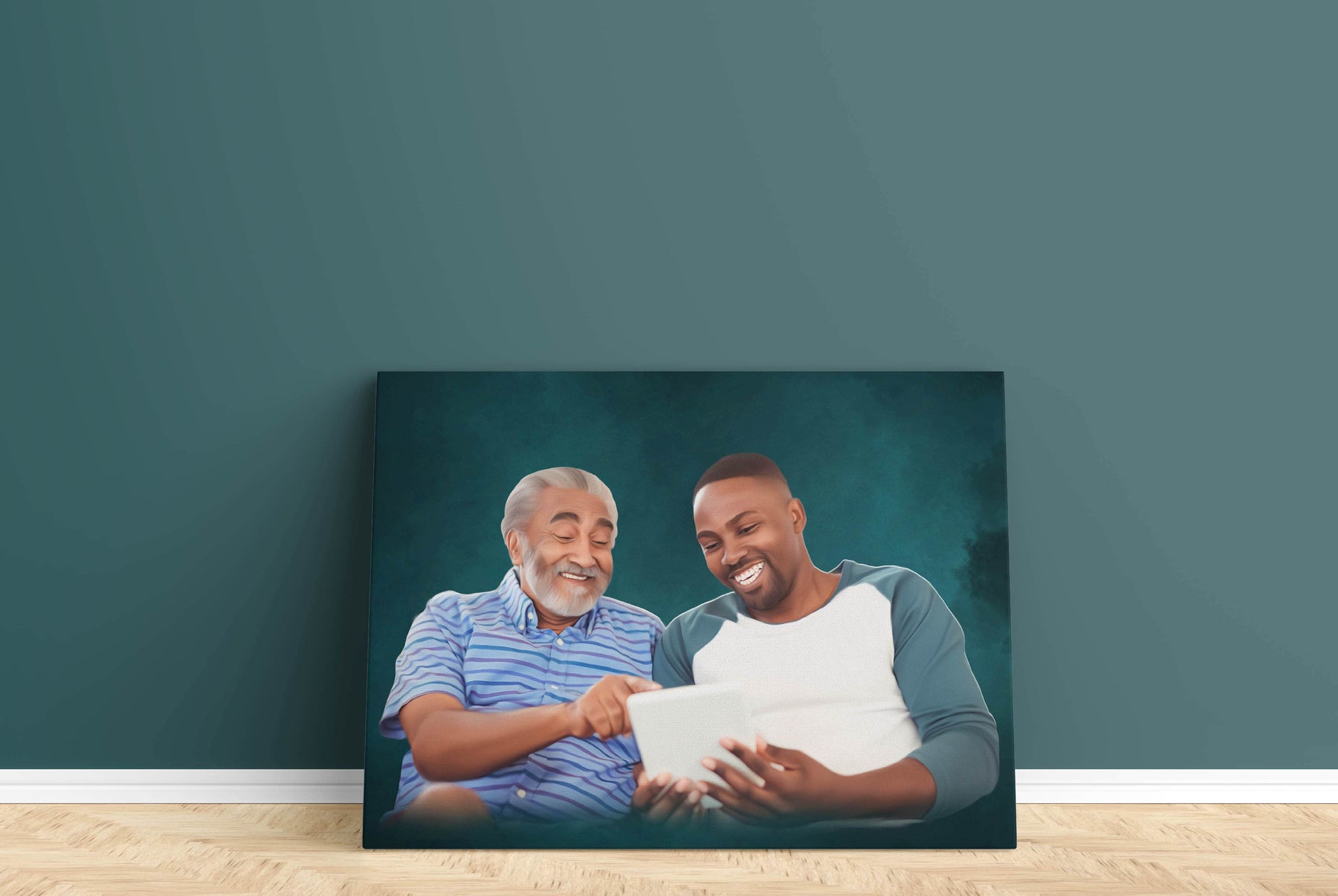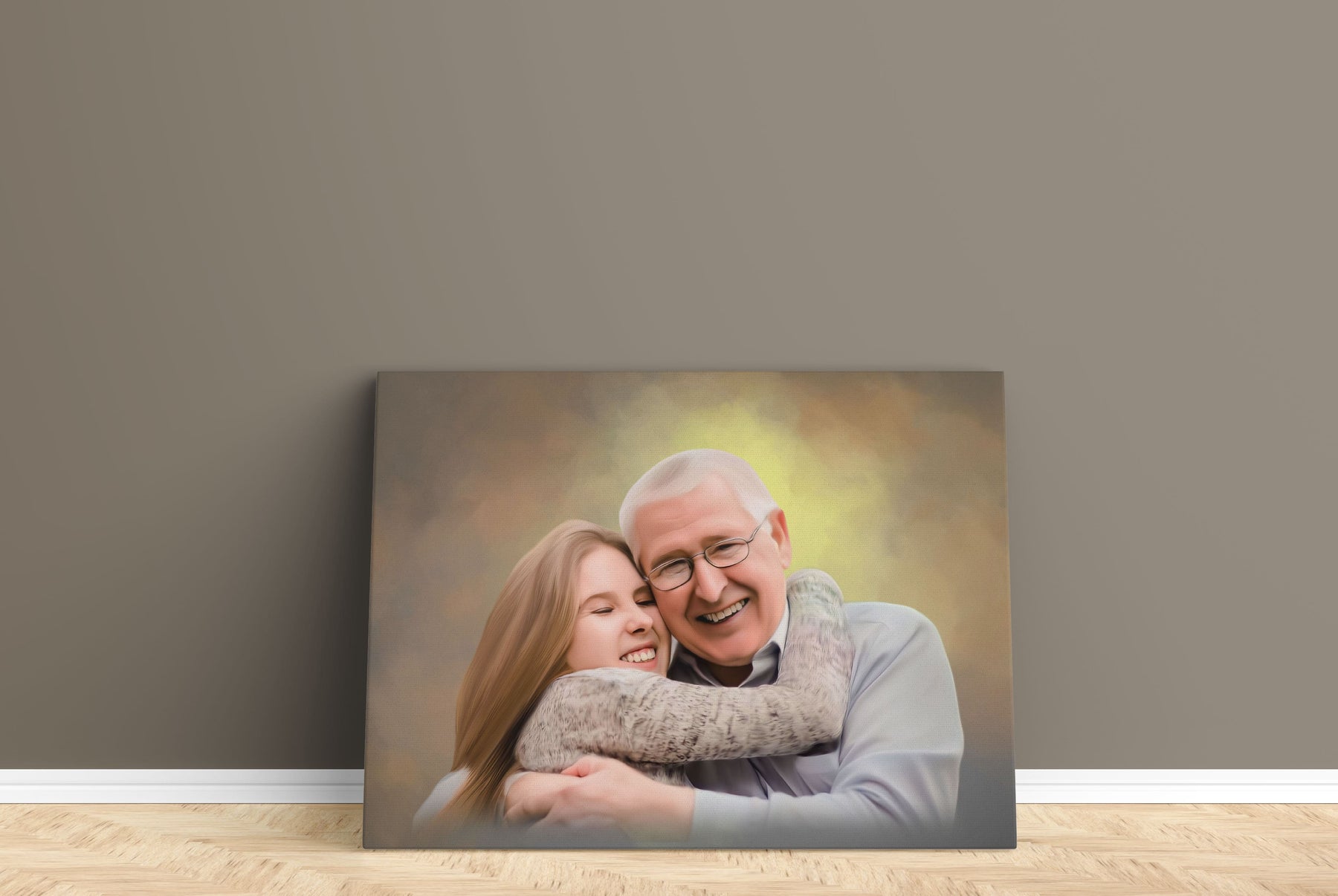 Personalized Father's Day Portrait Painting - Celebrate Dad
Select Number Of Faces:
Single (1Face)
Custom Fathers Day Gift Portrait -

Capture the Bond of a Lifetime
Looking for a truly heartwarming and memorable Father's Day gift? Look no further! Our personalized Father's Day portrait painting from Signature Arts is the perfect way to honor and cherish the most important man in your life.

Imagine the joy on Dad's face when he unwraps this one-of-a-kind masterpiece, capturing his essence and personality in stunning detail. Our skilled artists will skillfully handcraft a custom portrait, transforming your favorite photo of Dad into a timeless work of art.

Each stroke of the brush conveys the love and admiration you hold for your father, making this gift an emotional and meaningful token of appreciation. Whether it's a portrait of a proud dad with his children, a nostalgic throwback to cherished memories, or a beloved family moment frozen in time, our artists will bring it to life with passion and expertise.

Quality is at the heart of everything we do. From the carefully selected premium canvases to the finest art materials, we spare no effort in delivering a truly exceptional piece of art that will be treasured for generations to come.

Customization is key to making this gift truly special. You can choose from various sizes and options to perfectly suit Dad's style and the decor of his living space. Our artists are dedicated to ensuring every detail meets your expectations, and they will work closely with you to capture the essence of your vision.

This Father's Day, give the gift of cherished memories and emotions encapsulated in a beautiful portrait painting. Show Dad how much he means to you with a unique expression of love that will forever hold a special place in his heart.
Order your personalized Father's Day portrait from Signature Arts today and create an unforgettable moment that will be remembered for a lifetime.
WHAT WE NEED
Your favorite high quality photo/photos that you'd like painted. If you have multiple photos of each individual we can combine them and paint them together-(as per your instructions)
Your requirement clearly explained in the special Instructions/notes section.
Your active contact e-mail/messenger/phone number for communication regarding your order 
WHAT YOU GET
100% Satisfaction
A genuine hand-painted digital art commission 
Fully commissioned canvas portrait ready to hang on your wall
Premium Gallery Wrapped commission
Perfect detailing and restoration before painting
Fast Tracked Delivery worldwide (Most of our orders are delivered worldwide within 15 days of order confirmation)