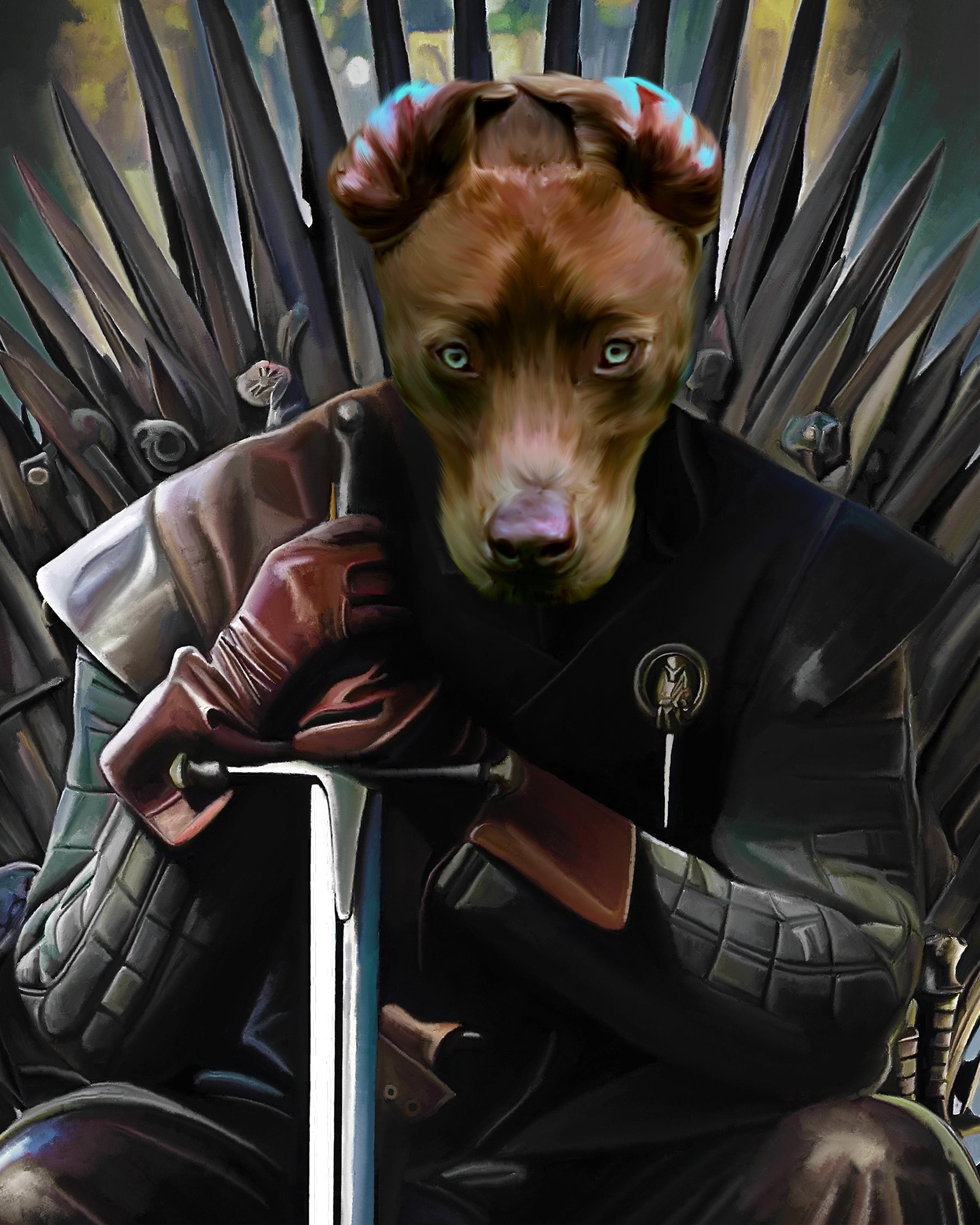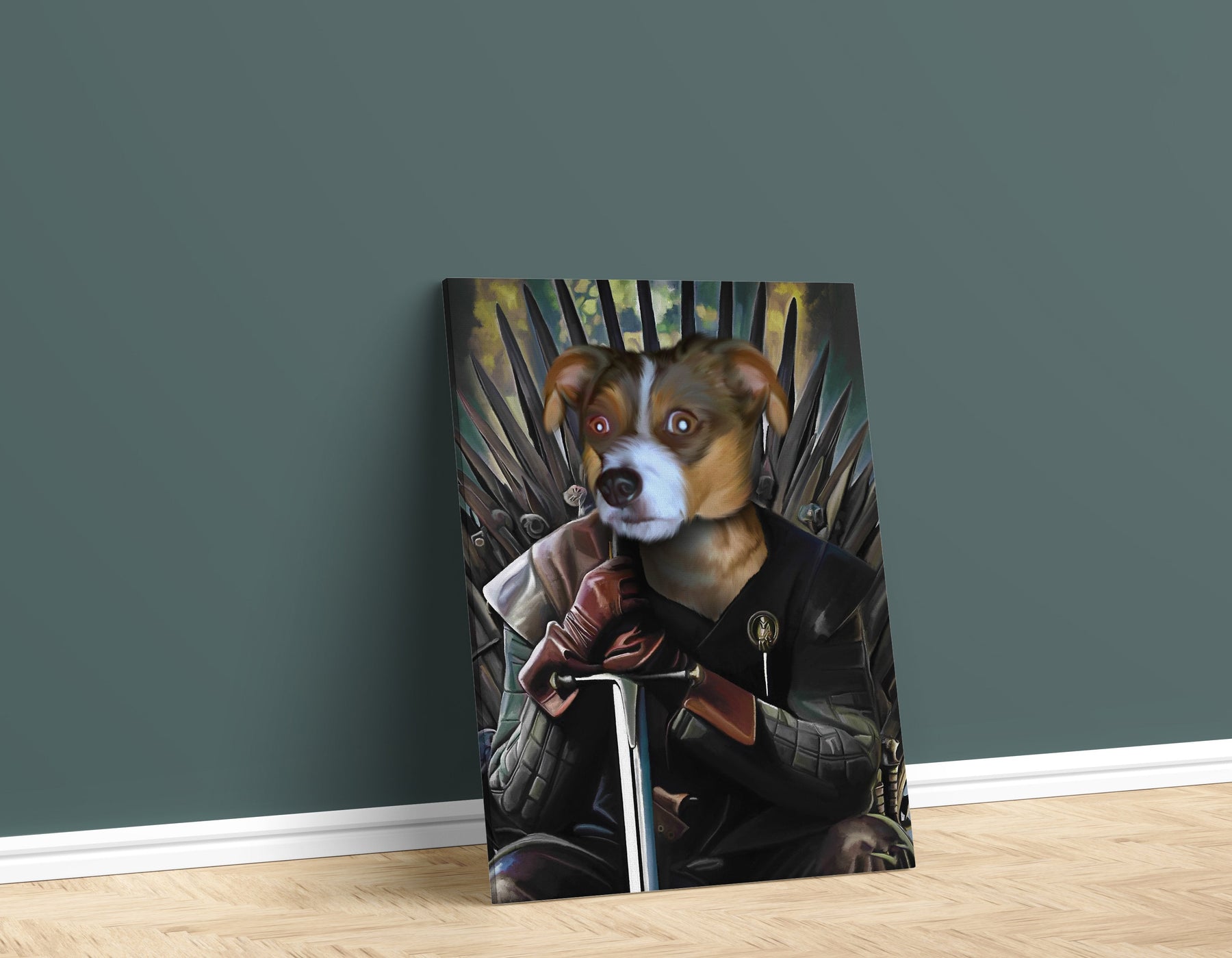 Hand of the King - Royal Pet Portrait
Royal Pet Portrait
A Custom Portrait Of Your Pet As A Renaissance Masterpiece

Transform your beloved pet into royalty with our one-of-a-kind royal pet portraits. Let your pet take its rightful place among the crowned heads of the buckingham palace as our talented artists hand-paint your furry friend as a regal masterpiece.
Our royalty painting captures your pet's unique personality and charm with every intricate detail, so you can proudly display your pet's royalty masterpiece for years to come. Whether you think your pet is the king, the queen, the head minister or the general of the royal army we got you covered with an extremely unique array of renaissance costumes. 
Our royal pet portraits come fully commissioned on premium canvas, gallery wrapped on pine wooden frame, all ready to hang on your wall. It's guaranteed to about fun and some hard laughter on your face every time you look at it.
Our Royal Portrait masterpiece is modern, trendy and cool and it is the best gift you can present to your dear ones who love their pets more than themselves.  Yes, it's heartwarming and special to see them burst into a roller-coaster of laughter or into overwhelming tears of joy as they admire the fun and secret outlook of their pets on a classical masterpiece. 
Order Now! Let's get started with your pet's royalty portrait.
WHAT WE NEED
Your favorite high quality color photo of your pet (Follow photo instructions below for best results).
Any custom requirement clearly explained in the special Instructions/notes section.
Your active contact e-mail/messenger for communication regarding your order 
WHAT YOU GET
100% Satisfaction
A genuine hand-painted digital art commission 
Fully commissioned canvas portrait ready to hang on your wall
Premium Gallery Wrapped commission
Perfect detailing and restoration before painting
Fast Tracked Delivery worldwide (Most of our orders are delivered worldwide within 15 days of order confirmation)
Very satisfied with the article, excellent canvas.
good quality.
good comunication with the seller
Really nice and fast, good quality